Cosmetic Dentistry Dayton, OH
Patients choose cosmetic dentistry for an array of reasons—to repair chips and cracks, treat an injury, or just improve their overall appearance. Regardless of what your reason for a smile improvement is, cosmetic dentistry works to help you look younger and healthier.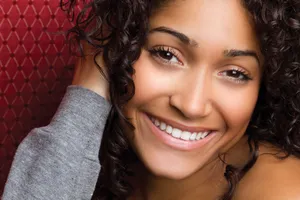 Cosmetic dentistry is one of the fastest growing areas of dentistry today and is a vital part of the dental profession. With the help of your cosmetic dentist, you can improve your smile and repair dental damage that you have been putting off for years in just a few appointments. A healthy, attractive smile can make you feel younger and more confident—an investment that is well worth it.
Cosmetic Dentistry Services
Some of the cosmetic services we offer here at North Main Dental Inc. in Dayton, OH include:
Teeth whitening – this is the simplest way to make a substantial improvement in the appearance of your teeth. Whether you choose in-office or take home whitening, you can improve the whiteness and brightness of your teeth.
Dental veneers – veneers are a great option for patients that are looking to enhance their smiles in more ways than one. Custom-made by your dentist, veneers are a popular treatment for severely stained, chipped or misshaped teeth.
Bonding – dental bonding is a popular dental technique used to repair teeth, replace silver amalgam fillings, repair cracks, and fix misaligned teeth.
Dental implants – when you are missing a tooth, or multiple teeth, dental implants offer a permanent solution to fill in gaps where teeth are missing.
Read Our Cosmetic Dentistry Blog Posts
For more information on Cosmetic Dentistry in Dayton, OH call North Main Dental Inc. at (937) 275-0076 today!